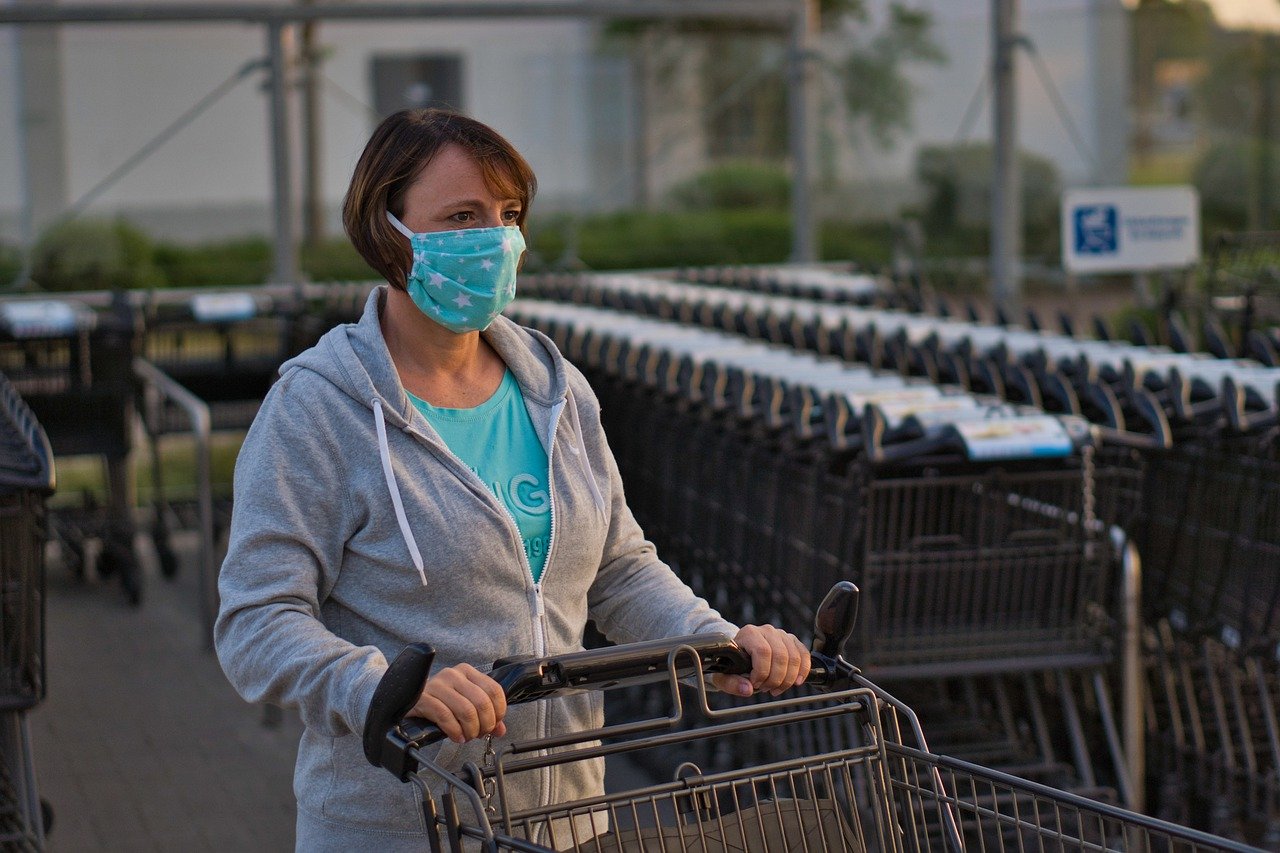 The COVID-19 pandemic is changing the way that consumers interact with their environment. As a result, MDRG has created a COVID-19 dashboard tracker, a nationwide survey to better understand these quick-shifting consumer attitudes, sentiments, and behaviors.
MDRG used Metaphor Elicitation exercises to capture deep, subconscious emotions that are difficult to express using just words. Consumers were asked to pick images that help them share their feelings and thoughts towards the purchase that had the most positive impact on their feelings since the onset of the coronavirus pandemic.
Universal symbols help consumers make meaning of their social world. By asking consumers to choose images, you are giving them the tools to make metaphorical connections with images and their lives. Metaphor Elicitation can help researchers avoid making any generalizations about what the consumer is feeling.
Trying to Maintain Control  
The COVID-19 Tracker Report found that consumers are feeling worried about their health as businesses start re-opening. In this week's report, control was a recurring universal symbol. The Metaphor Elicitation activity uncovered that consumers feel that purchases help them gain control over their situation.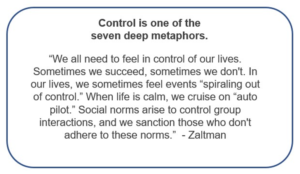 Basics Rule Everything Around Me
Consumers are focused on buying the essentials during the COVID-19 health crisis. Many have never had to think in terms of what was essential to their livelihood vs. what they buy to enhance their lives. Consumers were surprised by the products that have become most essential to them like gloves, cleaning supplies, and masks. Consumers picked the following images and described why they chose them:


Buying Out of Boredom
On the other hand, consumers are also purchasing new goods and services because of boredom and trying to feel normal. Many shared that they made purchases that helped them get back to their regular routine. Consumers picked the following images and described why they chose them:


Finding Purpose
Consumers share that making purchases can add meaning to their lives during an overwhelming time. They share that these products help them feel useful to their friends and family. Some said that they felt motivated to buy materials to make masks and donate them to local hospitals. Others have mentioned that donating has added a sense of value to their lives. Consumers picked the following images and described why they chose them:


Key Takeaways:
Consumers feel that they can obtain a sense of control when they purchase goods and services. More than ever, they are searching for balance to be restored. Consumers have noticed noted the following purchases since the onset of the COVID-19 health crisis:
• They are focused on purchasing only necessary items
• Many are buying products to maintain normalcy and to stay entertained
• Some feel that their purchases make them useful to their communities and families
Consumers are feeling that life is chaotic and businesses can ease this stress by donating. During the COVID-19 health crisis, many brands have donated goods and set up relief funds. Also, some companies are making it easier for consumers to donate through their fund. Here are some brands that are helping during the COVID-19 health crisis:
• DoorDash is sending groceries and prepared meals to families in need
• Spotify has created a COVID-19 fund for musicians and will match donations up to $10 million.
• Zappos has partnered with Crocs to donate shoes to healthcare workers
• MAC Cosmetics is donating $10 million to high-risk people.
• Thinx is donating free period products to healthcare workers.
Tracking Coronavirus's Impact on Consumer Behavior through Market Research
Until the coronavirus ceases to impact, MDRG will continue to offer insights from both System 1 and System 2 research methods. As we collect data and release results over the next few weeks, we will highlight areas where behavior and attitudes are changing from week to week.
You can either download MDRG's Week Seven COVID-19 Report or explore our dashboard which will be updated weekly with the latest results. To receive the insights straight into your inbox, sign up for our COVID-19 Market Research mailing list here.