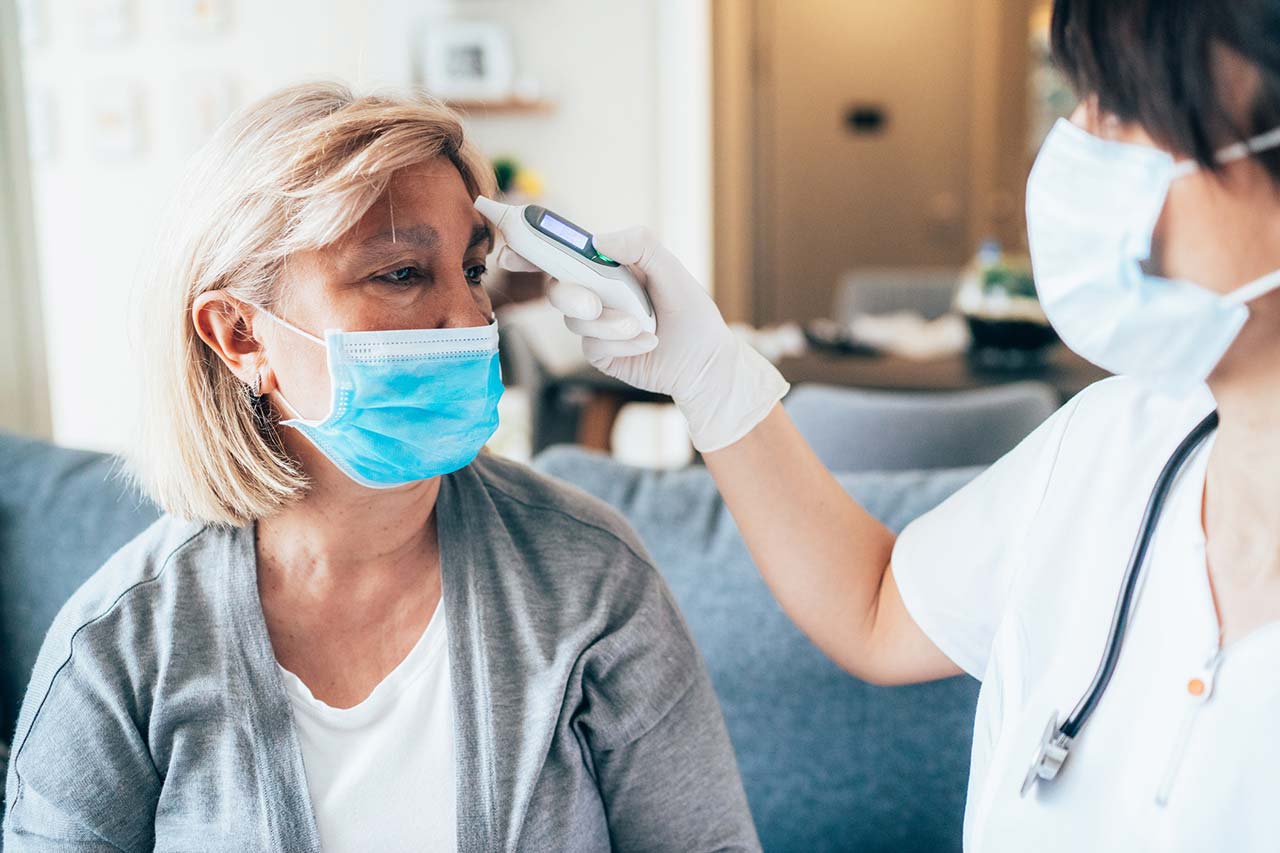 The rapid changes to daily life brought about by the COVID-19 pandemic have highlighted the long-term trend of consumer-driven care that has been steadily taking root in healthcare.
As many parts of the nation begin a cautious re-opening, we continue to conduct healthcare industry market research via our COVID-19 Behavior Tracking Survey, to determine how the pandemic is changing consumer perceptions and behaviors.
We recently held a webinar titled, Understanding How COVID-19 Will Impact Healthcare, examining shifts in needs and expectations from healthcare consumers as a result of COVID-19. We conducted a study of over 1,000 respondents to identify areas where the pandemic is generating new trends in consumer attitudes toward healthcare.
The full webinar is available now, but below are some key highlights and takeaways.
Healthcare institutions are seen as trustworthy
As the COVID-19 crisis unfolds in real-time, consumers are on the receiving end of virus-related information, statistics and governmental directives that sometimes conflict and often change by the day. During times of uncertainty, consumers turn to brands and institutions they feel they can trust.
For consumers right now, the most trustworthy institutions are in the healthcare field. Consumers are looking primarily to healthcare providers for guidance and information over tech companies or retail health clinics. When asked to imagine they or someone in their household needed healthcare today, 37% would opt to contact a healthcare provider and ask what to do.
In-person visits may decline in the short-term
Right now, consumers are somewhat divided in how comfortable they are with in-person medical visits. Expect lingering anxiety over COVID-19 may prevail, even after states begin to lift stay-at-home orders. Though just over half of consumers (51%) reported feeling comfortable going to a primary care provider for in-person visits, 31% of consumers reported feeling uncomfortable with in-person visits and felt it might be another 3 to 6 months before they would feel comfortable to return to the doctor's office.
Telemedicine is on the rise
We have seen a slow uptick in the use of telemedicine and consumer healthcare technologies over the course of the previous few years, but COVID-19 has accelerated its adoption dramatically. Though technology disruptors initially entered the space strong, the current crisis has shifted trust back toward traditional healthcare providers.
51% of respondents would place their trust in a local hospital or healthcare system to provide high-quality telemedicine, while 40% trust local hospitals and healthcare systems to develop the best online tool to help them find and select the right healthcare services.
We did see some generational differences: Gen X, Millennial and Gen Z respondents were more open to telehealth innovation from tech companies and retail clinics their Boomer counterparts. Telehealth is seen as easily accessible; however, while 60% of Gen X respondents feel they "can easily use a video visit for basic healthcare needs," only 24% of Baby Boomers agreed.
Steps healthcare providers can take to increase consumer confidence 
Results from this healthcare industry market research study revealed consumer trust in local health systems and hospitals – and their technological capabilities – is strong. Health systems and hospitals have several opportunities to grow this trust and improve relationships with consumers in ways that will help them overcome the current crisis and its long-term impact.
Here are some actions healthcare providers and hospitals should take to mitigate the disruptions to the traditional consumer/health provider model:
Communicate clearly and often. Consumers are looking for healthcare institutions to provide information and guidance. Take a proactive approach to communicate with existing patients and the community at large. 
Develop and deploy telehealth technologies. If your organization has not yet done so already, now is the time to launch your healthcare portal and telemedicine services. Improve telehealth accessibility for older populations or provide alternative solutions (e.g. phone calls) when virtual visits are not required.
Engage with consumers in new ways. Grow consumer trust through opportunities to engage with consumers beyond transactional delivery of care, such as online virtual health fairs, webinars, or free online health education.
Increase trust in in-person visits. Make consumers feel more comfortable returning to in-person visits by clearly communicating the safety, cleanliness, and social distancing measures adopted by your organization.
COVID-19 has accelerated many of the changes we were already seeing in healthcare, while also opening up new opportunities for healthcare providers to serve patients and communities better. Pivoting and adapting to the current crisis and its long-term impact will require health systems and hospitals to be actively engaged with consumers and continue to meet consumers on their own terms.
To learn more about the findings in this study and the impact on the healthcare industry, view the full webinar.