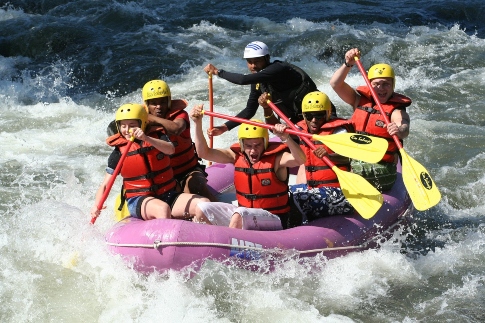 Each year, as the calendar flips from November to December and the holiday season kicks off in earnest, it's a common tradition to watch the same favorite holiday films. Many of them focus on familiar lessons: that it is better to give than to receive, that love and kindness are the true gifts of the season, or that the measure of a person is not what they own but how many lives they have touched. You may be reminded of these lessons from the story of George Bailey; I get them from the Muppets.
In a similar fashion, this season also seems to bring on another slew of articles and think pieces ruminating on the now well-established holiday gift trend of giving experiences rather than tangible objects. It seems every year we hear about this trend come December, and this year was no different. So, if it's nothing new, why does it matter?
At MDRG, we've come across findings supporting the appeal of experiences as gifts ourselves – and not just among Millennials. Last year, we found that the gifts that had made consumers happiest the year before had largely been intangible, many of them experience gifts. This applied across age groups, genders, and other demographic barriers.
More importantly, though, we found that gifts that embody the identity of the giver were most cherished. Many consumers who claimed they wanted tangible gifts also reported that they were happiest having received intangible gifts. The element of surprise and delight associated with unanticipated experience gifts may add to their appeal.
Don't just take it from us: multiple studies have found that experiences make people happier in the long run because they become a part of the consumer's identity. A tangible object can provide great happiness when it is received, but the person who receives it eventually adapts to its presence and derives less enjoyment from it as time goes on.
The notion of giving experiences as gifts matters because of what it says about how we as humans think, feel, and experience the world. Just like the lessons we learn each year from our favorite holiday films, we cherish experience gifts because they bring us closer together and lead to lasting happiness. And isn't that ultimately what the season is all about?